Worship is at 9:00 am on Sundays.
Looking ahead – Christmas Eve worship, Sunday 12/24/2023 at 5:00 pm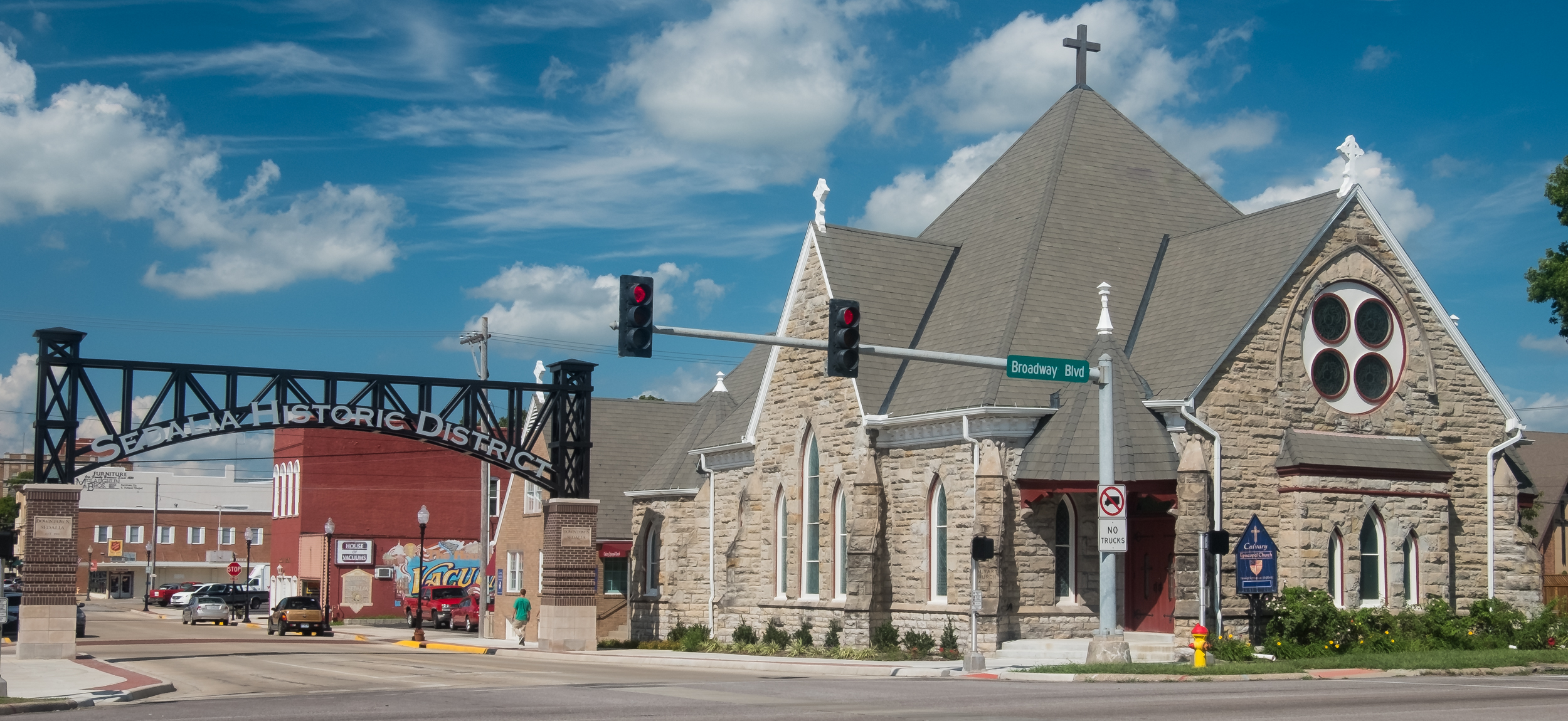 Walking the Way of Jesus. Walking the Way of Love.
Calvary Episcopal Church is an open and caring congregation demonstrating extravagant hospitality in worship and fellowship. All are welcome. Come as you are and experience the love of God. Wherever you are on your spiritual journey, Calvary Episcopal Church welcomes you.
Choir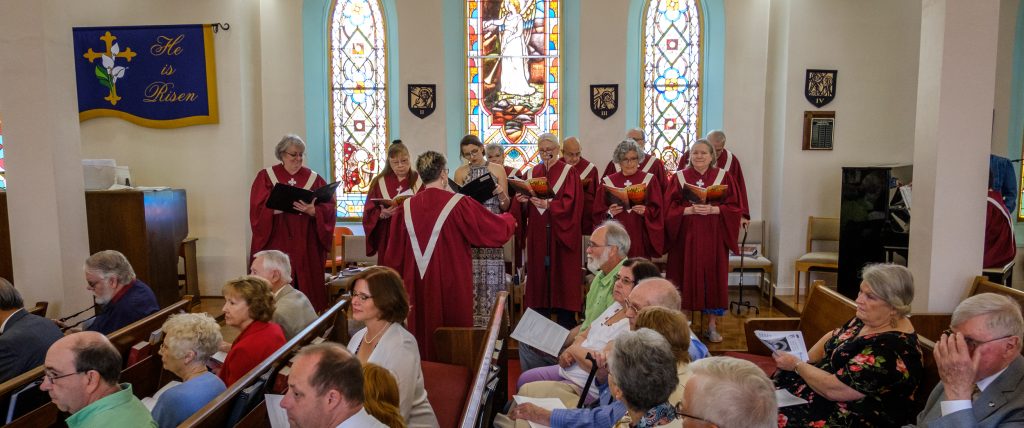 The mission of the Calvary Episcopal Church Choir is to enhance the worship service through song and assist and support the message of the Church with music. The choir has a strong tradition in the history of the church and includes, a faithful group of singers. Singing a wide repertoire, from the early classics to the more contemporary sacred literature. The choir also presents a "Lessons and Carols of Advent" in December and a "Choir Sunday Music Service" in the spring. Sandy Cordes is the Director of Music. Our talented organist/pianist is Susan Prisendorf. The choir always welcomes new singers.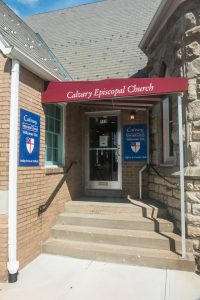 Welcome to Mary Polk N.E.W.S.
Mary Polk NEWS is the New Episcopal Women's Service organization of Calvary Episcopal Church. Monthly meetings as announced; any woman of Calvary Episcopal Church is welcome to join us. See Linda Orscheln for more information about the Mary Polk N.E.W.S. group.
The Vestry
The Calvary Episcopal Church Vestry welcomes you! The Vestry is the group of Church members who are the leaders or officers of the church. The 2023 Vestry members are Stephanie Hull – Sr. Warden, Shirley Bohlken – Jr. Warden; David Schlomer – Vestry Clerk; Dick Barrick – Treasurer; Anne Gardner and Nancy McGovern, – members; and Rose Shepherd – Chaplain.
Watch our Sunday services online
We share our Sunday services online on our Facebook page come and worship with us online.
Visiting us
We are located on the corner of E Broadway Boulevard and Ohio Avenue. From the Hwy 50/65 intersection, take Hwy 50 East until you come to the 3rd stoplight. There you will see our church building on your left, at the NE corner. Parking is off Ohio Avenue.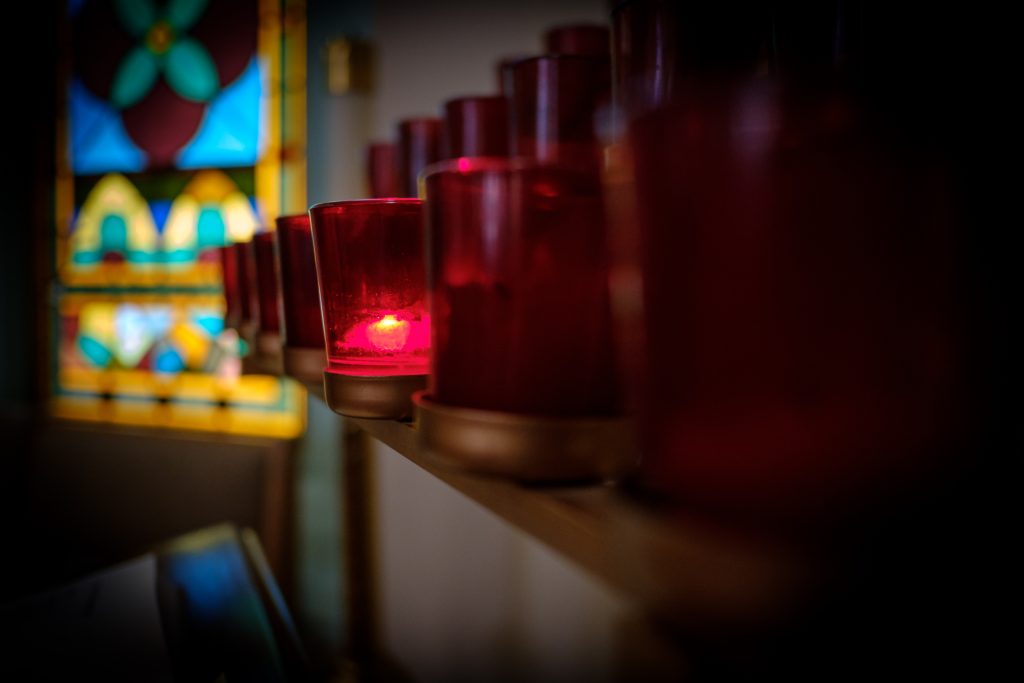 News from The Diocese of West Missouri
On Saturday, November 4, Fr. Jonathan Galles will be installed as Rector of Church of Resurrection in Blue Springs, Missouri. The post Institution and Installation of the Rev. Jonathan Galles as Rector of Church of Resurrection, Blue Springs appeared first on New Spirit.

St. Peter's Episcopal Day School, a preschool for children 2 to 5 years old in south Kansas City, is accepting applications for a pre-K teacher's position. The post Job Opening: Pre-K Teacher for St. Peter's Episcopal Day School appeared first on New Spirit.

In light of the events in the Holy Land, St. Paul's of Kansas City will be having a Vigil for Peace on Wednesday, October 25 at 6:30 p.m. The post Vigil for Peace at St. Paul's, Kansas City appeared first on New Spirit.

On December 16 at 10:00 a.m., there will be training for Safe Church, Safe Community certification held at St. James Episcopal Church in Springfield. The post Safe Church, Safe Community Training in Southern Deanery appeared first on New Spirit.

Bishop Diane writes a letter to The Diocese of West Missouri in response to the violence in Israel and Gaza. The post Bishop Bruce Calls the Diocese to Pray and Fast on Tuesday, October 17 appeared first on New Spirit.